Microsoft Research Cliplets is a free application you can download to create your own "cinemagraphs".

The "cinemagraphs" look like still photos but actually feature a subtle area of movement designed to grab your eye and keep you looking. Microsoft Research Cliplets makes creation of that type of imagery very easy while – giving you a lot more capabilities to play with.
Microsoft Research Cliplets is available for download from the Micorsoft Research website for 32-bit and 64-bit versions of Windows.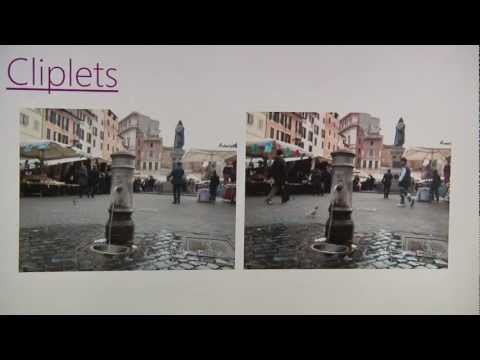 After download and install Microsoft Research Cliplet, open the application and load the video that you want to make into a cliplet. You can then use the various tools such as "Loop Layer" and "Mirror Layer" and more to create a variety of cliplets.
Download Microsoft Research Cliplets »