Already have a website why still need to create a Facebook page?
Facebook Pages are important for a few reasons. Beside for branding and internet marketing campaigns, one of the reasons is Facebook Pages are visible to search engines and have been showing up high in search engine positions.
Also, you can get unlimited "fans" for your Facebook Page, unlike the limit of 5,000 friends for your Facebook Profile.
Below is the list of 4 user friendly Facebook Page builders:
Cool Mojito provides you with a very easy to use drag and drop tool with which you can easily edit the page layout and content. For a faster design process you can pick preset layouts, mix them together and spice up with various apps.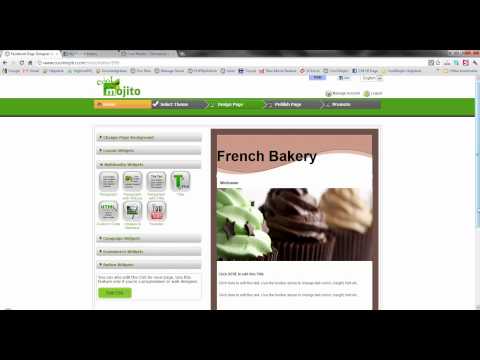 Hike FREE Tab Builder for Facebook Pages allows you to build your brand's Page within seconds. Choose between either Image, HTML or iFrame mode. Lock exclusive content via Fan Gating. No technical knowledge is required.
Static HTML: iframe tabs provides copy and paste textboxes for your custom HTML, CSS and JavaScript. It also offers checkboxes to remove the scrollbars and to enable Facebook's FBML. If you want to incentivize Likes on your Page, the application enables you to "like-gate," and show different content to those who have and haven't "liked" your page.
Visit Static HTML: iframe tabs »
Use TABMAKER Welcome to create your individual Facebook Page. With only a few clicks and no need of special IT skills you can install a Welcome Page to receive new visitors on your Facebook Page.
You may also show special or exclusive content only to your fans by using fan gating. Graphic, HTML or iframe functions help you designing.